Miami GovJam
June 10, 2015 @ 8:00 am

-

June 11, 2015 @ 5:30 pm

$30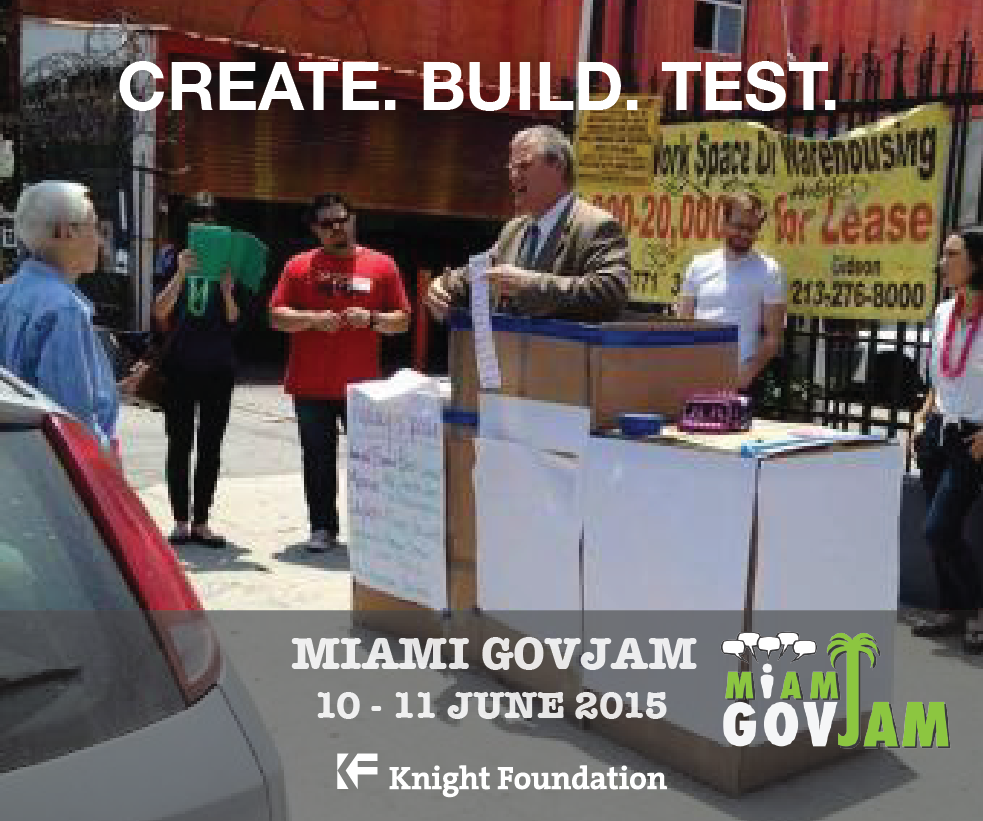 The Miami GovJam is part of a global event and unique professional development opportunity for government workers and all people passionate about civic life.
This project-based, hands-on professional training teaches participants how to foster innovation and teamwork in the workplace.
Miami GovJam facilitators will introduce local participants to customer-centric design tools, help them form diverse work teams, and coach them in creating a service inspired by a global design theme released by GovJam HQ in Germany.
Teams will apply what they learn to rapidly design and test their solutions to public problems. At the end of the event teams will upload a video of their solution to the Global GovJam website to share with the world.
Barcelona, Istanbul, Bogota, Geneva and many other cities will be participating. Join the Global Jam community!
Register now! Use code GOVJAM15 for 25% off reg. tix price.
http://bit.ly/MiamiGovJamTICKETS
To find out more visit: www.miamigovjam.com